WEBINAR + LIVE FIRESIDE CHAT
THE ACTUAL FOOTPRINT
OF TRAVEL & TOURISM PRODUCTS
Tuesday 24 October 2023 | 14:00 - 15:00 GMT
Learn how the carbon footprint of what we sell today influences the travel demand of tomorrow (and how to master the process).
Join this webinar + live fireside chat with our experts to discuss how to build sustainable travel products with:
The 3Ds of Sustainable Tourism:

 

Desires, Demands and Data
Sustainable travel trends we

 

cannot

 

ignore
Authentic experiences vs True Impact mitigation
DON'T MISS THIS WEBINAR 
IF YOU ARE:
promoting responsible tourism and carbon-conscious travel solutions
working in adventure and community tourism
developing your ESG reporting line and sales growth
taking personal responsibility towards the emissions generated by your products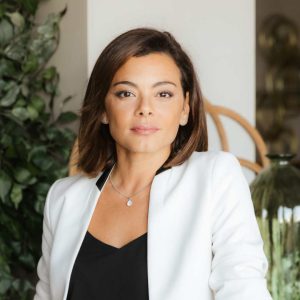 Tourism Keynote Speaker and Trainer on sustainable marketing, Dolores brings 20 years of experience in tourism and hospitality marketing to global stages. 
On a mission to build a more resilient and sustainable tourism ecosystem, Dolores delivers training and workshops to global tourism organizations and businesses wanting to create positive impact.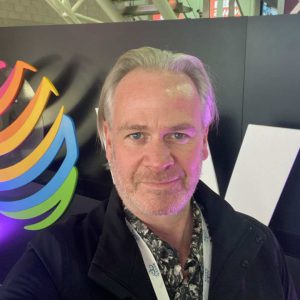 Co-Founder and CEO of Path Net Zero, Mark leads a team of passionate and innovative professionals who have developed the technology-driven, data-certified carbon emissions calculator for travel.
With over 20 years of experience in technology, Mark has a proven track record of delivering complex solutions in a simple, accessible, and transformative way.
WHERE DID THIS CONVERSATION STARTED?
LEARN MORE - PODCAST EPISODE
THE CARBON FOOTPRINT OF THE TOURISM INDUSTRY
THE PODCAST
PATH NET ZERO
Truth Behind Travel 
Podcast Host 
Dolores Semeraro
 talks to Mark Duckmanton, co-founder and CEO of Path Net Zero on the carbon footprint of the tourism industry and shares the solutions provided by the platform.
This episode focuses on how the whole impact of of the travel experience can be measured and mitigated with the tools provided by the platform, engaging travel and tourism operators in a more committed and actionable journey to a more responsible tourism business management. 
Path Net Zero  provides Carbon Impact Correction solutions for travel, tourism and commercial organisations focused on CSR & ESG.