ITB Berlin 2023 – Attendance, Trends and Awards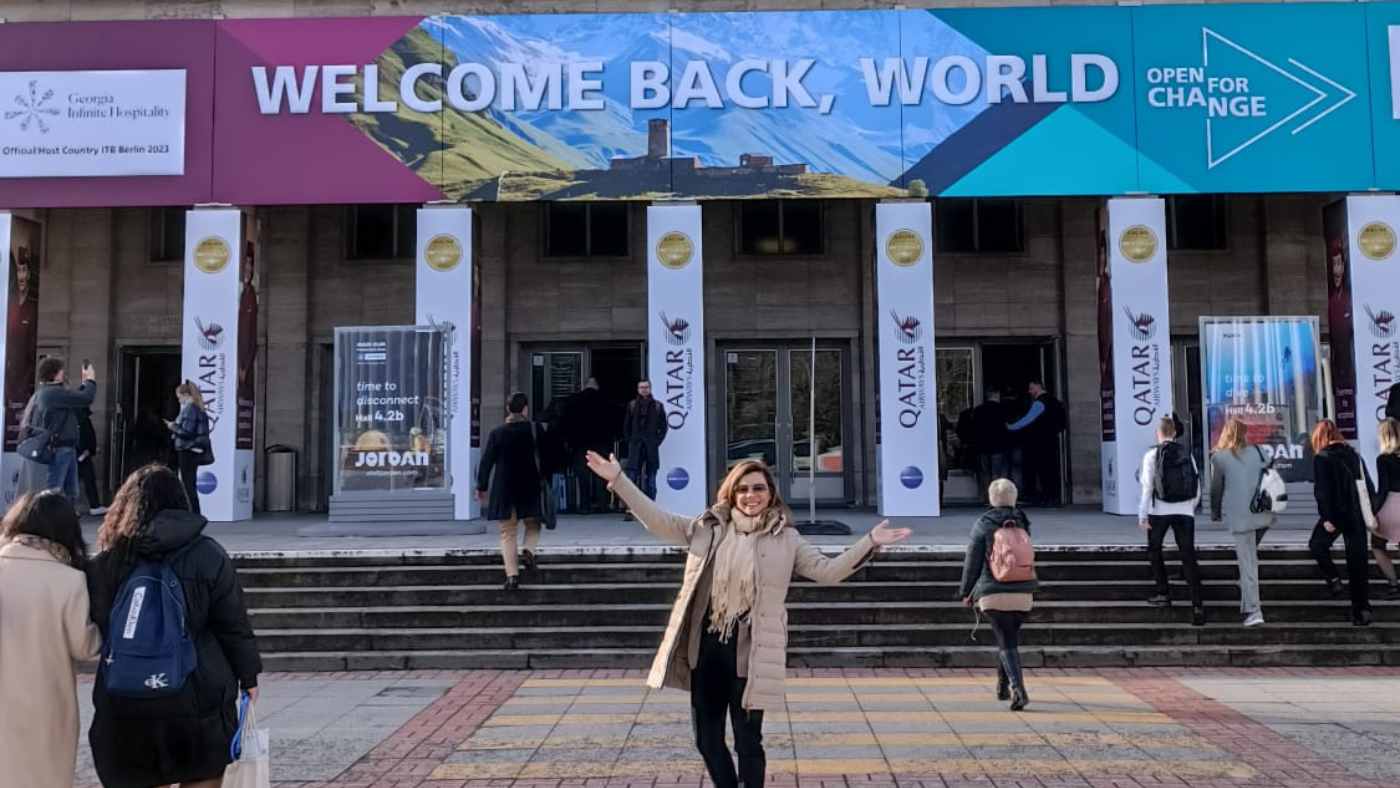 ITB Berlin 2023 has always been the biggest travel and tourism trade show for the industry. This year, after a few 'virtual editions' ITB Berlin 2023 has proved to everyone that the tourism, travel and hospitality industry operators are back in business.
As a tourism keynote speaker, attending ITB is not only an opportunity to get on stage but – most importantly – is a chance to meet tourism board representatives, travel and trade associations and reconnect with old industry colleagues.
The Human Connections
I had the pleasure to finally meet in person an esteemed industry colleague Kojo Bentum Williams UNWTO Senior Expert on Communications in Africa and exchange impressions and insights on the roaring presence of African Tourism Operators at ITB.
Kojo has graced Truth Behind Travel Podcast with a one-of-a-kind interview at a time when we were both 'locked-downed' in each other's countries.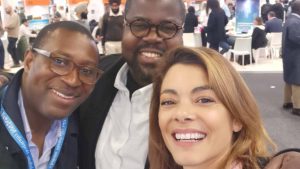 A very special gathering happened pop-up style, but aren't these the best? I met with some of the fellow members of Women Travel Leaders attending ITB Berlin 2023 right after Ruth Franklin – Co-founder of Secret Paradise Maldives – got off stage after nailing a panel discussion on sustainable travel habits hosted by ATTA. What a delight to meet these talented and wonderful women and feel somehow part of a bigger family.
If you are a woman in the tourism and travel business and are looking for a supporting network, check out the work of Women Travel Leaders, you might just find that sisterhood you didn't know you needed.
ITB Berlin 2023 can be a bit intimidating in terms of size and attendance, however I must say that I have always felt very welcomed by the various representatives and in some cases even (on a funny note) even challenged to a 'where-are-we' game. This being the case of the smart team of Vilnius, Lithuania promoting the destination and the capital city by starting with a simple yet disarming question: 'do you know where Lithuania is?'. Clever.
The Industry Recognition
The highlight of my 2-day intense attendance at ITB Berlin 2023, was receiving a token of appreciation for my contribution to the tourism industry of the Maldives from the Minister of Tourism Dr. Abdulla Mausoom.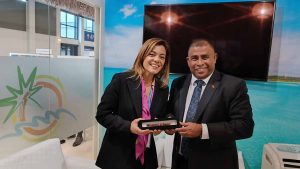 I have worked in the Maldives as Marketing and PR Professional for six years (2010 – 2016) and I treasure each working and human experience I had while living and working on the islands of the Maldives.
At ITB, the stand of The Republic of Maldives is always one of the most visited ones, and this year, many new projects where unveiled. Will the destination demand keep up with the offer? The latest arrivals data seem to confirm that 356,538 visitors have already reached the shores of these beautiful island for 2023.
Industry Trends
Tourism resilience and sustainability were key topics explored across the many panel discussions during the ITB Convention. One of the keynotes I particularly enjoyed and learned from was about the role of Tik Tok in the Travel Industry and how this social media platform has – over time – managed to bring back the 'real' factor into travel social media posts. Blame the quest for absolute perfection and beauty which the tourism and travel communication needs to oblige to in order to please the eyes of the audience. But creators on Tik Tok played their own game and won the hearts of millions of followers by showing the human side of travel, no editing, just real.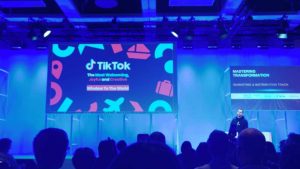 A great case study discussed was the one of AIDA Cruises whereby Tik Tok was used as a key channel of communication to tease the audience ahead of the launch.
Personally, I am enjoying exploring trends on Tik Tok on my Tik Tok channel, and I curious about how would this evolve moving forward.
Conclusions
Do I give a full thumbs up to ITB Berlin 2023? Yes, I do. Would I recommend it to any industry professional looking for ways to connect, learn and grow. Yes, I would.
However, I feel it is important to highlight that having a clear business proposition and professional identity is crucial to make sure connections become leads, and leads turn into business. Having gone through ITB Berlin in the past years myself  – with very little proposition at that time, I must say – I would always encourage tourism and travel entrepreneurs to work on their own pitch before entering the 'arena'. This is what my tourism business coaching clients have said after working with me on 1-1 basis to get ready for their big pitch.
A la prochain, ITB Berlin!