Post-pandemic tourism marketing strategies: the power of acknowledging fears of travel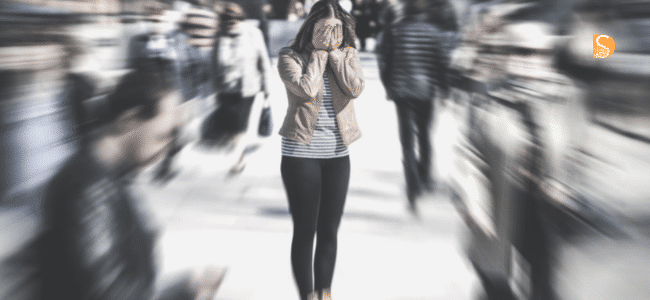 As humans, we have always been programmed to hide our fears. Interactions, Expectations, Reactions. As travelers, however, we make no effort to hide them today.
This article explores a key element of post-pandemic tourism marketing strategies: how to address the fears of traveling in a post-pandemic world (wait, is it over just yet?) and how the hospitality and tourism industry can address them to win back trust in travel. Priorities have dramatically changed for travelers. Longer travel periods are favored over short and frequent trips. This flags 4 main areas that are shaping the new way people prioritize their travel choices:
Health concerns have been on top of the listof reasons why travelers would not travel again.
Observing the pandemic unfolding in front of their eyes, creeping into their closest communities, and affecting loved ones, has triggered a protective mechanism in which today's travelers' choices are dictated by how much they can maintain their health and avoid falling ill. More specifically, falling ill in foreign countries where the medical facilities might not reflect the comfort levels of the same back home as well as the uncertainty to be treated in a hospital while away and even more so if in a foreign language.
 How to address travel health concerns?
 Nearly 2 years after the beginning of the pandemic, travelers are well versed in reading and interpreting travel protocols based on health passes, testing results, and so on. Yet, many of them – 88% to be precise – are still pondering whether to travel or not. In order to break through the ice, addressing travel health concerns must take a step further in discussing the subject and cover the 'health topic' as a whole, not just the hygiene factor. Here are some of the angles that hospitality businesses and tourism operators can elaborate across their post-pandemic tourism marketing strategies when addressing travel health concerns:
Establish Mental Health Care as a cornerstone of wellbeing strategies. Make travelers know that you care about how they feel, establish a direct hotline with the 'Director of Listening' let them know they can talk to you, not just book with you.
Be Wellness Solutions Oriented. Envision a guest experience that pays attention to the small wellness details that make a difference. Tech detox, No wi-fi areas, nature sounds instead of Dj-ed soundtracks, the list goes on.
Empower Personal Health Choices. Encourage a travel diet that reflects a healthy lifestyle instead of promoting excesses. Get your guests involved in selecting their preferred hygiene routines when traveling.
Relationships have gone to a whole different meaning.
Lockdowns and isolations have strengthened many relationships and broken just as much. While Australia is just approaching the end of its longest lockdown on records  (262 days), prolonged periods of distance have divided families, friendships, and work. Assuming that people want to spend time with family and friends after these restrictions, could actually trigger the opposite reaction.
How to address the 'relationships subject' across the marketing message?
Families want to reunite, spend time together to make up for the time spent apart. Enable them to travel together with a 'bubble solution' that encompasses transportation, accommodation, meals, experiences. Enhancing those elements that enrich the experience of a 'family holiday' and makes the travelers say 'ohh, we haven't don't that in ages!' is the best way to win their trust and entice them to travel again.
Independent travelers want to connect, but not to the wi-fi. After months spent in front of a screen, with no events to go and no people to meet, independent travelers are hungry for human connection. Elaborate on the human factor, not on the dating side of things! Make sure you cover these beneficial experiences just as much as you describe the comfort of your rooms when developing your post-pandemic tourism marketing strategies.
Not everybody wants to make friends. The quest for personal growth is bigger than ever with more and more people traveling to find their true self, to rediscover a different life, and reconnect with themselves. Identifying who is it you are talking to will make your message stand out, addressing the needs of those looking for a deeper me-time.
Finances are under scrutiny when it comes to travel budgets.
If this might apply to a vast portion of travelers, it somehow does not totally depict the post-pandemic travel scenario. Space and Time are now the two most expensive elements of a holiday with 63% of travelers willing to pay more to secure longer holidays and the space they want to enjoy according to Flywire's annual consumer travel report 2021.
How to promote & sell space and time?
Longer holidays = more travel time = better impact on the local economies. With the increasing demand for longer holidays, hospitality operators are gearing up their in-house activity program but also collaborating with a revived number of local operators to provide a diverse range of experiences. Ensure that the variety of experiences available is mentioned across your post-pandemic tourism marketing strategies and the perception of 'time well spent' shines through.
After the past 18 months, time is certainly not given for granted anymore. That is why we are seeing pent-up demand for longer travels, people are aware of the hassles of traveling these days and want to make sure that – if they do travel – they get the most of it and not just a 'touch & go' experience. Make it matter.
Fear of crowds when traveling is real, despite the sanitary protocols in place. If you are selling bespoke experiences, you will want to have them available in 'private tours' mode as well as 'group tour' mode. Anything that secures space around the travel experience should be observed carefully. Private transportation options, secluded locations for accommodations, private exclusive dining… the list is endless.
Safety has never been more imperative.
With uncertainty come danger and a higher risk level during traveling. Over 100 million jobs in travel, tourism, and hospitality have been lost as a result of the pandemic. This has generated unprecedented unemployment levels for the industry. Nearly 60 million of these jobs were lost in Asia and a staggering 13 million has been counted for Europe alone. High unemployment levels are not the most reassuring factors when it comes to destination safety.
How to address destination safety concerns?
Tropical holiday destinations are often affected by fragile institutional systems that – in many cases – unfortunately, get the headlines when the news is negative rather than positive. Contributing to the positive narrative around the perception of the destination with cohesive and constant post-pandemic tourism marketing strategies as well as supporting much-needed long-term goals that reflect trust in travel but most importantly rebuild trust in people.