Revenge Travel: What we are asking?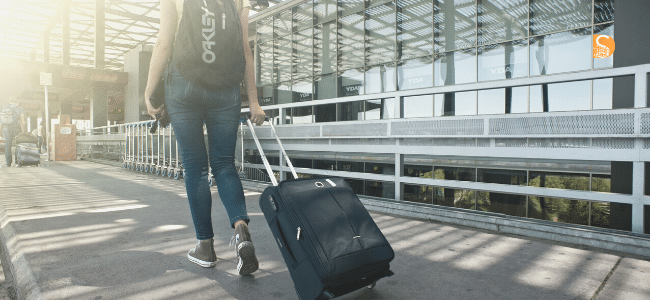 If you could revenge travel and be given a free ticket to your dream holiday destination knowing that:
a vaccination certificate could be required
a PCR test prior departure, upon arrival, midway through your holiday and before leaving may be mandatory
a number of days in quarantine/self-isolation upon return would be involved
would you still go?
Prolonged lockdowns and travel restrictions have saturated the patience of post-Covid travelers around the world. And it shows. According to the latest data gathered by Expedia 72% of travelers are planning to take a trip over the next 12 months, although the majority still prefer domestic travels over international long hauls.
Revenge Travel starts with the increasing desire to travel again and to re-embrace a sense of normality. Revenging the freedom of movement, discovery and connection. This, together with the ease of travel restrictions during the past few months and many airlines returning to the sky, has triggered a positive ripple effect on several travel destinations.
These are the aspects hospitality and travel operators should consider when calling upon revenge travel across their marketing message:
The cost of revenge travel
As demand for travel is on the rise, so is the price of airfares and transportation. As a result, revenge travel might prove to actually be more expensive for travelers planning a move in 2021. In the US, airfares in 2021 were 24% higher than in 2020 and the increasing cost of fuel does not look too promising for the aviation industry.
As airlines are slowly lifting the social distancing policies and allowing booking to full capacity, travelers are still required to wear a mask at all times while on the plane.
Some travelers, however, are not being discouraged by travel safety protocols and are turning to private aviation solutions. In a recent report, Forbes noted that the number of private flights in July 2021 reached an all-time high since 2008 with August closing 30% above the same period in 2019.
The sustainability X Factor
The Q2 2021 Trend Report by Expedia shares that 3 out of 5 travelers are willing to pay a little more if they know that their holiday money offsets carbon emissions or partakes in sustainable initiatives.
According to Agoda, hotel operators who want to welcome revenge travelers on a sustainable note must be able to:
provide a plastic-free experience when possible
offer locally-sourced shopping opportunities for boutiques and souvenirs
adapt to no-toiletries requests as travelers bring their own
enable self-managed energy consumption during the stay
Rewilding hospitality
For the hospitality industry, it refers to the renewed travel interest and desire to get away from the beaten tracks. Whilst we might have heard this sentence once or twice, revenge travelers are taking it to the next level. Rewilding hospitality flags a post-covid travel demand for travelers to get away from the crowds offers authentic local experiences and nature immersion. Could this be the industry answer to an announced fear of crowds when traveling again?
Travelers' Mental Health
Traveling again after a prolonged period of time might trigger a series of unwanted side effects that could alter the holiday vibe of revenge travelers.
Taking into consideration travelers' mental health across the global narrative to entice them to travel again wins their hearts as well as their attention. The true long-term gain in restoring travel confidence lies in fear acknowledgment rather than neglecting the undeniable change in travel habits brought by the pandemic.
On this Truth Behind Travel Podcast Episode the following four 'side-effects' occurred to me after traveling to Europe:
Overpacking
Obsessive cross-checking information
Self-doubting
Lesser patience when traveling
If Revenge Travel signifies that travel confidence is increasing and tourism is actually restarting, the marketing race to win consumers' attention is definitively back on.
With plenty of time to master multiple social platforms during everlasting lockdowns, consumers finally have taken charge and irreversibly changed the way the industry envisions the customer journey experience.
Successful hospitality content marketing has changed its approach to meet this new and significant change, shifting from a solid product-oriented narrative to a consumer-oriented narrative.
How can tourism industry operators develop a consumer-oriented content strategy? The discussion is open in travel forums and hospitality roundtables and the key findings highlighted across successful hospitality marketing discussions revolve around:
why does it matter rather than what it is
how does it help instead of what does it do
In one of the recent roundtable discussions that I host on a monthly basis, a tourism business owner posed a question about revenge travel.  How will this travel trend impact sustainable travel?
Several solutions and perspectives were shared on the Hospitality Roundtable but the question remains open to those who wish to offer a solution and continue this discussion on this Forum.