Hospitality & Tourism customer-centric approaches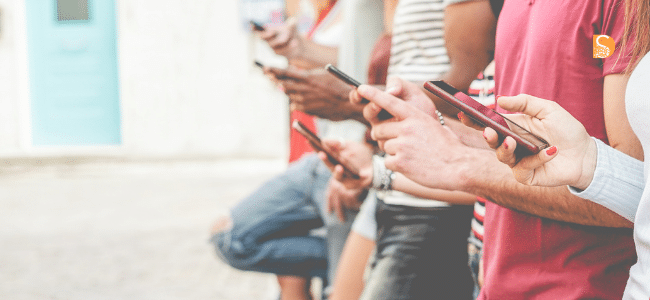 If uncertainty has tainted the global outlook of travel, why do we see travel confidence rising ahead? Whilst the rest of the world didn't travel, the Hospitality and Tourism industry certainly did not go 'on holidays'. Everybody kept working tirelessly behind the scenes to bring confidence back into the travel world. That's why in this article we are going to observe three hospitality and tourism customer-centric approaches to restore travel confidence.
Be Present across Multiple Digital Platforms
Hospitality and Tourism Operators can no longer afford to choose which digital platform to navigate today. The absence or poor presence from different social media platforms prevents your brand message to be seen and heard by a wider travel audience. In fact, to customize storytelling according to the type of audience that navigates that specific platform is an opportunity for today's hospitality and tourism operators to build relationships. That is not only with their ideal customers but also with those who are directly influencing the choices of their customers (aka their children, spouse, parents…)
In one of my recent articles, I highlighted the 6 reasons why hospitality and tourism companies fail to create a brand message that resonates when creating compelling content across multiple digital platforms.
Be Available To Your Customers
Today's hyper-connectivity requires hospitality operators to have a full-time online multi-platform presence. Travelers are active on a variety of digital channels – at the same time – interacting with hospitality brands, planning their next travel route on OTAs (On-Line Tour Operators) and checking reviews on peer-to-peer websites. With the increasing amount of digital resources on hand, a digitally well-versed travel audience wastes no time in trying to find your customer service email address. They prefer to get in touch directly through their platform of choice.
Long gone are the days when a Direct Message on a Hotel Instagram Account wasn't even considered a potential booking inquiry.
Review your online customer support strategy across the following platforms:
Social media chats
Customer Service chats
Emails
Hotlines
FAQ
Answering real-time travelers' inquiries become a necessity for those hotel and travel operators wanting to keep a direct communication line with their customers. In many cases, asking any of these hospitality and customer-centric questions can prevent travelers' loyalty to drift away.
Be Authentic to Build Advocacy
The more time our travel audience spends online, the faster they get at spotting fakes. Ultra-polished imagery and edited videos do not have the same influence as before. Travellers are constantly scouting the digital world for real and authentic proof before making their travel plans. The proof is often found in customers' reviews. Then, how can you best leverage this type of content and build authenticity around your message?
Here are 3 simple tips for you to take action:
Repurpose your best customers' reviews from the most traditional review sites onto your social media, website, direct mails. Show others – and those who follow you already – what their peers are saying about you, building trust by default.
Encourage video referrals made by your loyal followers and existing customers. Video consumption online is soaring. It's one of the best ways you can share a message quickly and effectively.
Join them if you can't beat them by showing the human side of your hospitality brand, its people, their routine, and their dreams. As a result, have your team co-host a live broadcast or a video on your hotel or business social media platforms. Then, repost it on your website. People buy from People.
Clear communication and a customer-centric strategy are two key steps hospitality and tourism operators are taking to restore travel confidence.  Travel Recovery is high on everyone's agenda. And by envisioning a future of travel where hospitality and tourism operators are open to listen and take action is where confidence in travel will truly be rebuilt.
Written by Dolores Semeraro